subash thebe - artist latest paintings gallery thought control

I have recently started my new series on how mainstream media has been utilized to control the masses by selective group of people and states to gain consent on matters and get away with war crimes, let alone murders.

The process in making this new series still has its relation to music and spontaniety but now they are interrupted by thoughts and rhetoric that were and are being used to control the thought of the masses.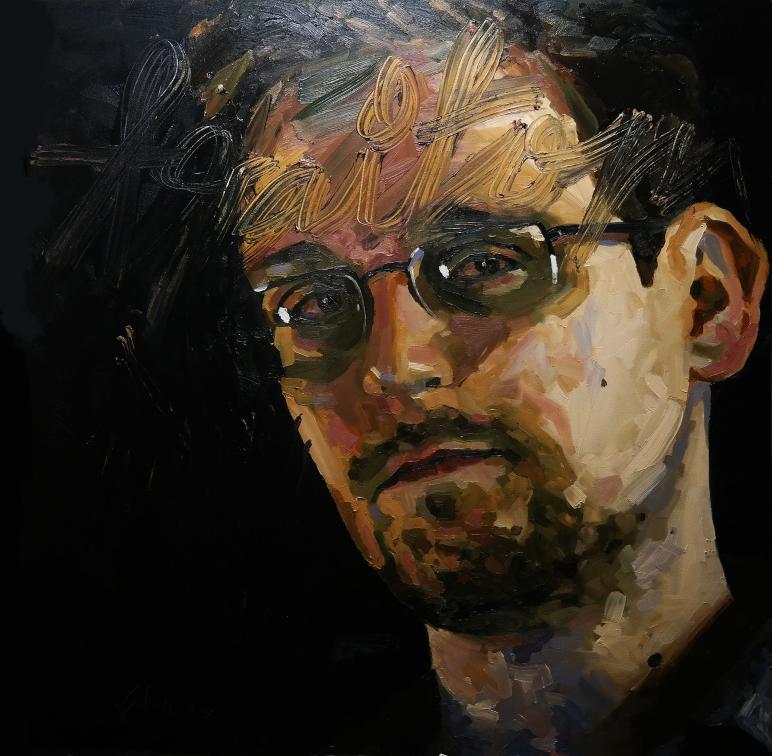 The Making and Breaking of Portraits Edward Snowden

Oil on Canvas

112X112cm

updated 29/10/2013
I have just uploaded my new short film, a second installment in The Portraits Trilogy;
The Making and Breaking of Portraits Edward Snowden.
This film refers to the unequivocal vilification of people like Edward Snowden by the mainstream media. 19/10/2013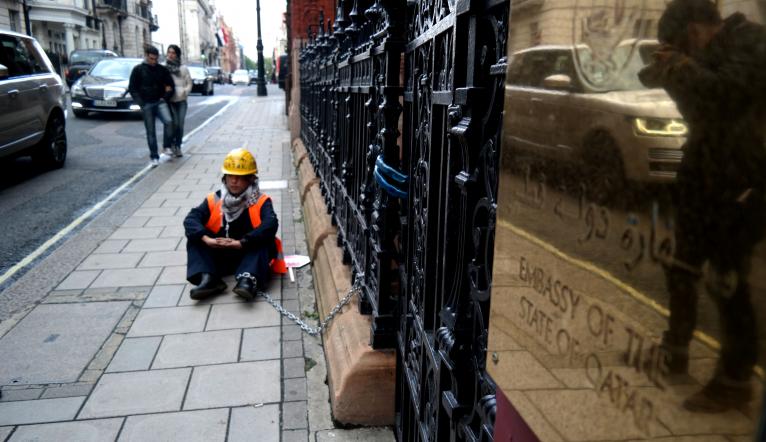 Kafala
Still from the performance art "Kafala" in front of Embassy of The Sate of Qatar, 11 October, 2013
In response to the abuse of migrant workers in Qatar, one of the richest country in the world, where migrant workers are chained to their sponsors through kafala system - that requires all unskilled labourers to have a sponsor, meaning migrant workers are unable to enter the country, leave it or change jobs without their company's permission - which sometimes seems to manifests itself as the modern form of slavery. The recent case of French footballer Zahir Belounis who is stranded in the State of Qatar after his employer denied to issue him an exit visa, shows the long menacing arm of kafala affecting not only the unskilled labourers from the third world countries but also the well paid football players and who knows may be the migrant CEO's and managers will be next.
Thought Control Op. 5
Thought Control Op. 4
Thought Control Op. 4 follows the latest media coverage on American whistleblower Edward Snowden. The media has been successful enough to swerve the actual discourse - which of course is the leaks about how NSA is illegally and unconstitutionally spying on citizens of the world and its allies - to the manhunt of Mr. Snowden. Holed up in the transit zone of Moscow's Sheremetyevo International Airport for the past 23 days (today being 16th July 2013) he has been vilified and already branded as a "traitor" by the US government. Fox News wasted no time in inviting none other than Dick Cheney to spit out abomination, who said "I think he's a traitor. I think he has committed crimes, in effect, by violating agreements, given the position he had."
Obama, the greatest hypocrite of the century claimed, "
I am not going to be scrambling jets to get a 29 year-old hacker
," while speaking on a visit to the west African nation of Senegal. After few days, the presidential jet of Bolivia was forced to make an unscheduled stopover in Vienna after France, Portugal, Spain and Italy barred the aircraft from flying over their airspace. Bolivian president Morales was returning to Bolivia after a summit in Moscow when his plane was diverted towards Austria amid suspicions that Snowden was on board. It was no surprise as to who was behind the illegal "kidnapping" of Morales plane when the Spainish Minister of Foreign Affairs Jose Manuel Garcia-Margallo apologetically said that they were "
told that the information was clear, that he was inside
,"
updated 16/07/2013
Yet another rush to misjudgement.
CNN is coming under criticism after it falsely reported authorities had arrested a Boston Marathon bombing suspect, whom it had earlier described as a "dark-skinned male." Both claims turned out to be wrong. Earlier in the week the New York Post claimed a Saudi man was in custody for the blasts, only to later see authorities later say the man was a victim of the marathon attack.
text excerpt:
http://www.democracynow.org/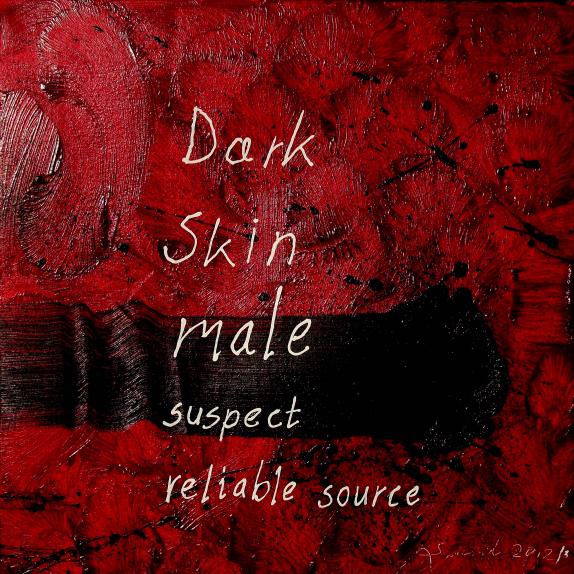 I am beginning my series by using the lines of the most promonent figure in war against "terror" This quote "we will lift this dark threat from our country and from the world" was uttered by Bush before invading Iraq and subsequently killing hundred of thousands of Iraqis and thousands of coalition forces. Needless to say that the threat was the State itself.
(updated 18/04/2013)
Oil and Acrylic on Canvas
Étude Op. 12
Acrylic & Oil on ready-made Frame
Étude Op. 11
Acrylic & Oil on ready-made Frame
Étude Op. 8 It's All About You Again !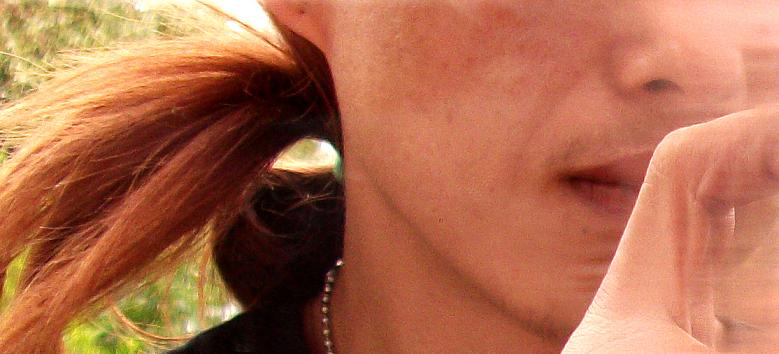 Étude Op. 7 It's All About You ! (close up)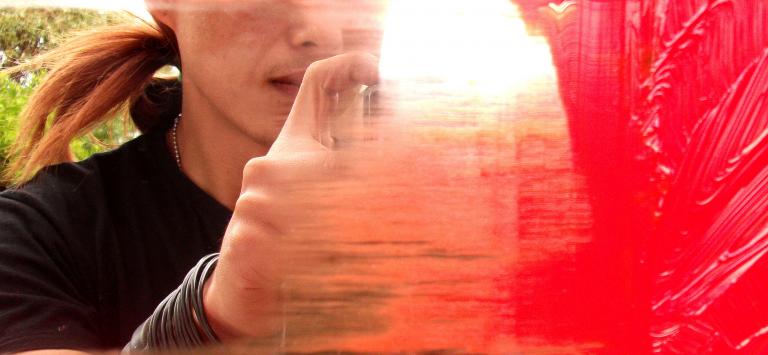 Étude Op. 7 It's All About You ! (close up)
Étude Op. 7 It's All About You ! (close up)
Étude Op. 7 It's All About You !
Oil on Mirror (39X49X3)cm
oil on brass
50 X 50 cm each
2011/2012
Soaring Spirit is inspired by the music of the same title by Rachel M Davis.
Rub My Back And I Will Give You Art
Interactive Active t-rex toy , ink and canvas
trex replaces the artist
trex has got sensors on its back and face , each time its touched or some movement made around, the toy becomes alive and squirts ink on
canvas creating an abstract expressionist painting if u like.
To buy Subash's work, go to Degreeart.com